Trees are finally budding and the days are starting to get longer, but that doesn't mean there aren't a few chilly nights left to enjoy some cool weather wines.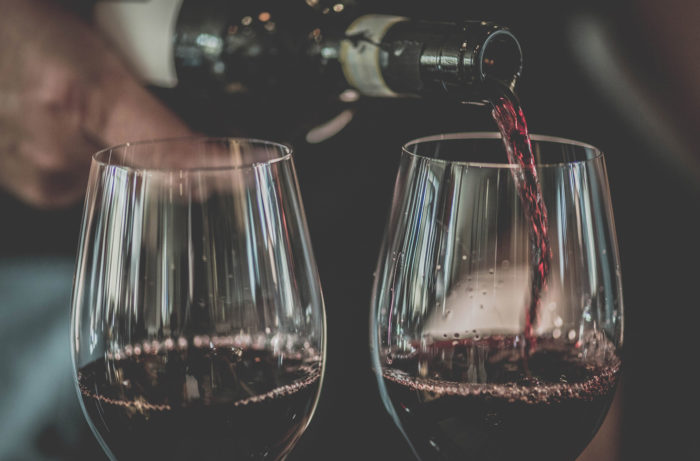 Warming temperatures and sunny days are a sure sign of spring, but there are still some chilly nights ahead. Before the weather starts to swelter, now's the time to enjoy full-bodied reds and rich whites. Here's a selection of bottles perfect to ride out the last remnants of winter.
Red.
Markus Wine Co 2015 Sol Red (Lodi); $39, 94 points. This is a rich, multi-layered wine from a Lodi winemaker who loves to push the envelope. It is full bodied and mouthfilling, ready for something equally indulgent like osso buco or Peking duck. Made from Petite Sirah, Syrah and Mourvèdre, it exudes black plum and milk chocolate in the aroma, and brings ripe red cherry and blackberry to the palate. Broad and mouthcoating in texture, the wine has a long finish, too. Editors' Choice.—Jim Gordon.
Isole e Olena 2014 Chianti Classico; $29, 93 points. Fragrant and refined, this radiant red opens with enticing scents of wild berry, aromatic herb, dark spice, menthol and whiffs of tilled soil and pressed blue flower. Ethereally elegant and boasting great tension, the palate delivers succulent red cherry, raspberry, clove and a hint of licorice while vibrant acidity and polished, fine-grained tannins lend balance and support. Drink through 2024. Petit Pois. Editors' Choice.—Kerin O'Keefe.
Château Cantin 2015 Saint-Émilion; $36, 93 points. This wine is beautifully dense and rich. With generous tannins and succulent black fruits, it is both concentrated and bright. An edge of bitter coffee will soften to allow the wine to broaden out. The wine will be ready to drink from 2024. Advantage International.—Roger Voss.
Topografia 2014 Reserva Red (Valle de Uco); $40, 93 points. Giant fruitcake aromas of cherry, baking spices and raisin smell delicious. This enormous Malbec-led blend has a chewy, dense palate. Flavors of chocolate, mocha, blackberry and raisin stay rich through a full-blast finish. Drink through 2024. Topografia Wines.—Michael Schachner.
Salentein 2014 El Tomillo Estate Plot N°1 Single Vineyard Malbec (Paraje Altamira); $50, 93 points. Blackberry, cassis, prune and chocolate aromas make for a ripe wine. This Malbec is full in body, with bright acidity that helps keep its heart rate up. Bold blackberry, cassis, herb and spice flavors are baked and chocolaty across the finish. Overall, this is a complete package, especially for 2014, which was a cold year. Drink through 2026. Editors' Choice.—M.S.
Maison Bertrand Ravache 2015 Les Hauts de la Gaffelière (Saint-Émilion); $24, 92 points. This concentrated and dense wine is rich with both black fruits and tannins. It is still firm, ripe with berry flavors and balanced by the acidity. Stylish and with great potential, the wine will develop well over the next few years. Drink from 2019. Cognac One, LLC.—R.V.
Xanadu 2015 DJL Shiraz (Margaret River); $20, 91 points. There's a lot to like in this wine: raspberry, cherry, baking spices, mocha, violets and milky coffee lead into a medium-bodied palate complete with raisiny fruit and satiny tannins. A warming wintery red perfect with a roast. Rathbone Wine Group.—Christina Pickard.
Saint Clair 2014 Pinot Noir (Marlborough); $20, 90 points. This is a plush, silky Pinot showing plenty of regional typicity. It's chock full of plum, rhubarb, red current and milky coffee notes, along with a savory, earthy and leathery core. Linear acidity keeps the fruitiness in line while the barky, sappy notes from oak influence creep in on the finish. Drink now. E & J Gallo.—C.P.
White.
Blandy's 2000 Colheita Single Harvest Verdelho (Madeira); $72, 94 points. Already with a wonderful old-gold color, this aromatic wine with its fruit, acidity and touch of spirit is bone dry, but presents a rich texture. The typical intense acidity is right there as well as lemon peel, wood, spice and concentration. This wine, aged in wood and bottled in 2017, is ready to drink.Premium Port Wines, Inc.—R.V.
Rubino Estates Winery 2015 Landmark Collection Chardonnay (Livermore Valley); $40, 92 points. Full body and lots of toasted oak character give this reserve-style wine plenty of impact in the aroma, flavor and finish. Tempting scents of toasted almonds, vanilla and grilled baguette lead to concentrated pear, butter and cream on the palate, while the texture is powerful and velvety.—J.G.
Black Hills 2015 Chardonnay (Okanagan Valley); $30, 91 points. This luscious wine explodes with buttery, toasty aromas and flavors. The overall richness is impressive, and it's hard to take a sip without a smile breaking out as you reach for another. The oaky flavors are expertly matched by the fruit flavors of apple and citrus. Editors' Choice.—Paul Gregutt.
Arínzano 2015 Hacienda de Arínzano Chardonnay (Pago de Arínzano); $20, 87 points. Aromas of creamy oak and corn stalk are oily, rich on the nose. In the mouth, this Chardonnay from Navarra is broad but with ample acidity. Woody, creamy pineapple and orange flavors finish steady and oaky. Stoli Group USA.—M.S.