Chardonnay: it's the most planted white grape in the world, as well as the most planted wine grape in the United States. And yet, Chardonnay seems to be the world's most polarizing wine: you either love it or hate it.
A Tale of Two (Very Different) Chardonnays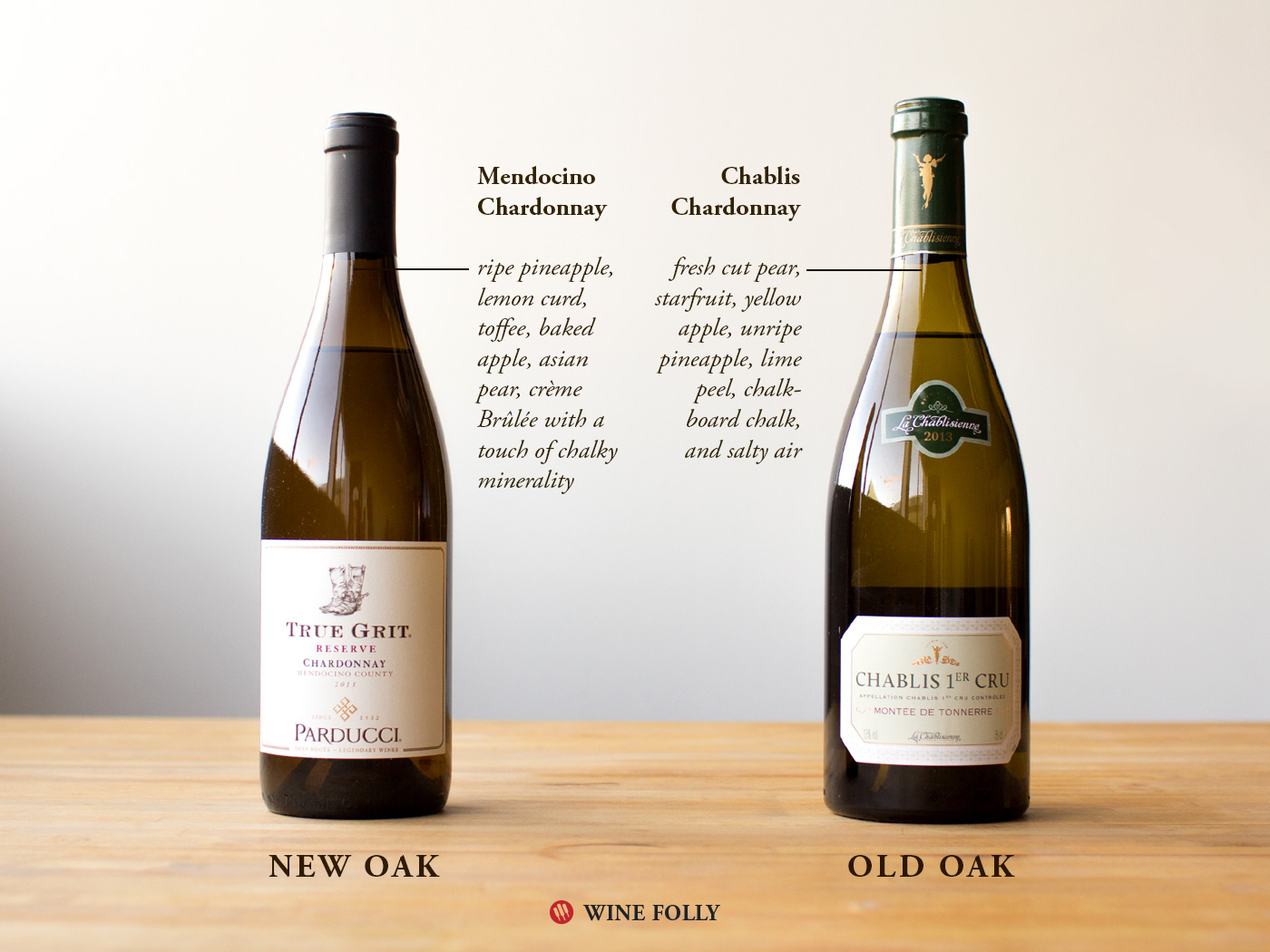 I'm here to show you that Chardonnay is way less obvious (and more nuanced) that you might have thought.
If you're part of the ABC crowd (Anything But Chardonnay), I know exactly where you're coming from. You've had a few too many Chardonnays that tasted like licking an oak tree slathered in butter.However, once you meet Chablis, your Chardonnay world will flip upside-down and faith will be restored!
Chablis (shah-blee!)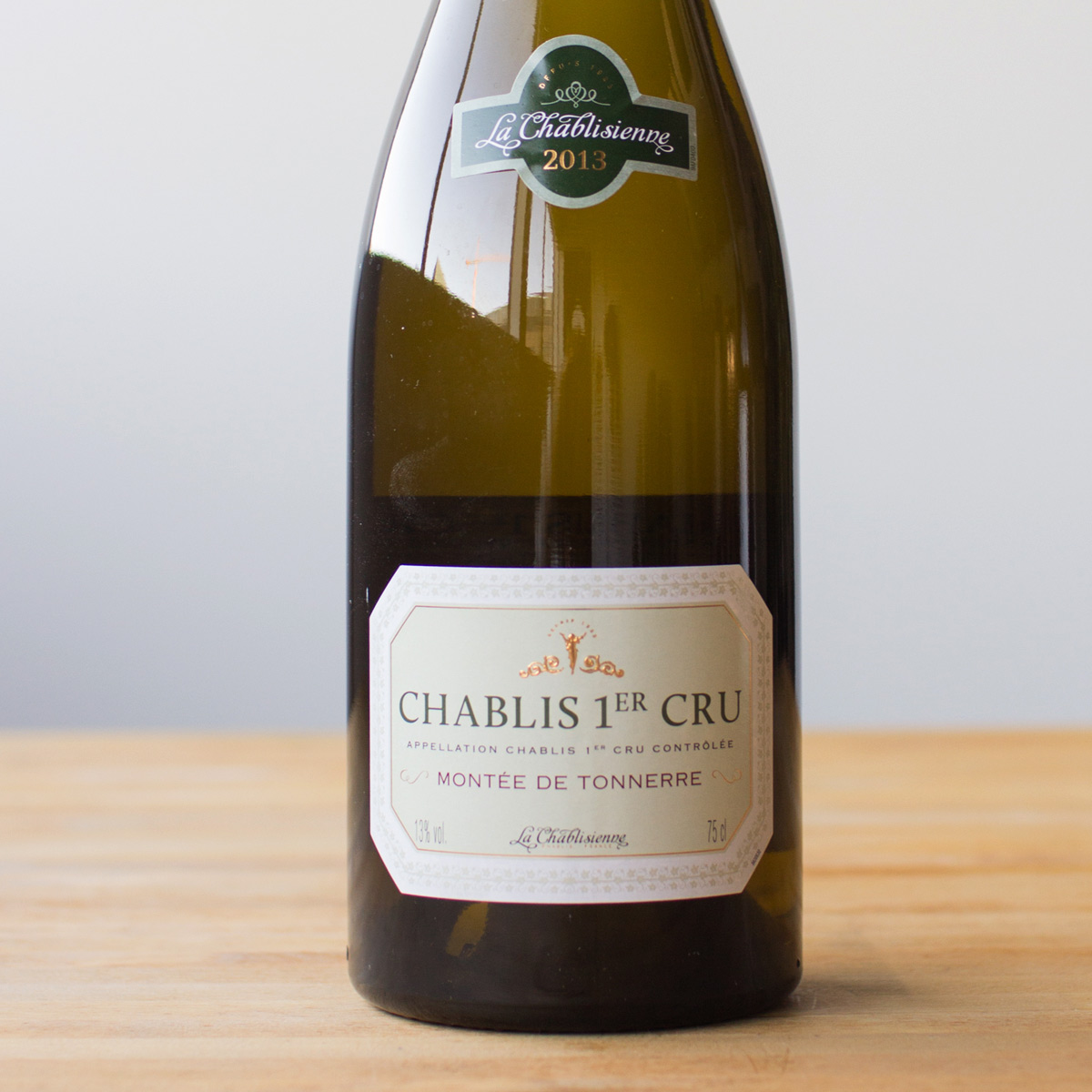 For this tasting we tried La Chablisienne 1er Cru "Montée de Tonnerre" Chablis
Taste: Imagine a bouquet of fresh cut pear, starfruit, yellow apple, unripe pineapple, lime peel, chalkboard chalk, and salty air.
See? Not even a whiff of butter! These aforementioned notes are typical flavors associated with Chardonnay wines labeled as Chablis (as well as my exact tasting notes for the Chablis shown above).
Chablis is a region in Northern Burgundy (about 2 hours drive SE of Paris) that specializes in growing Chardonnay grapes. What makes wines from this region so different is that the Chardonnay wines are aged primarily in tanks or very well-used oak barrels. The lack of new wood reduces the vanilla, toffee, and sweet-"ish" flavors typically associated with Chardonnay. Also, because it's so darn cold in Chablis, the grapes reach low levels of ripeness, producing wines with more flintly and leaner/greener fruit flavors.
Chablis and Other Unoaked Chardonnay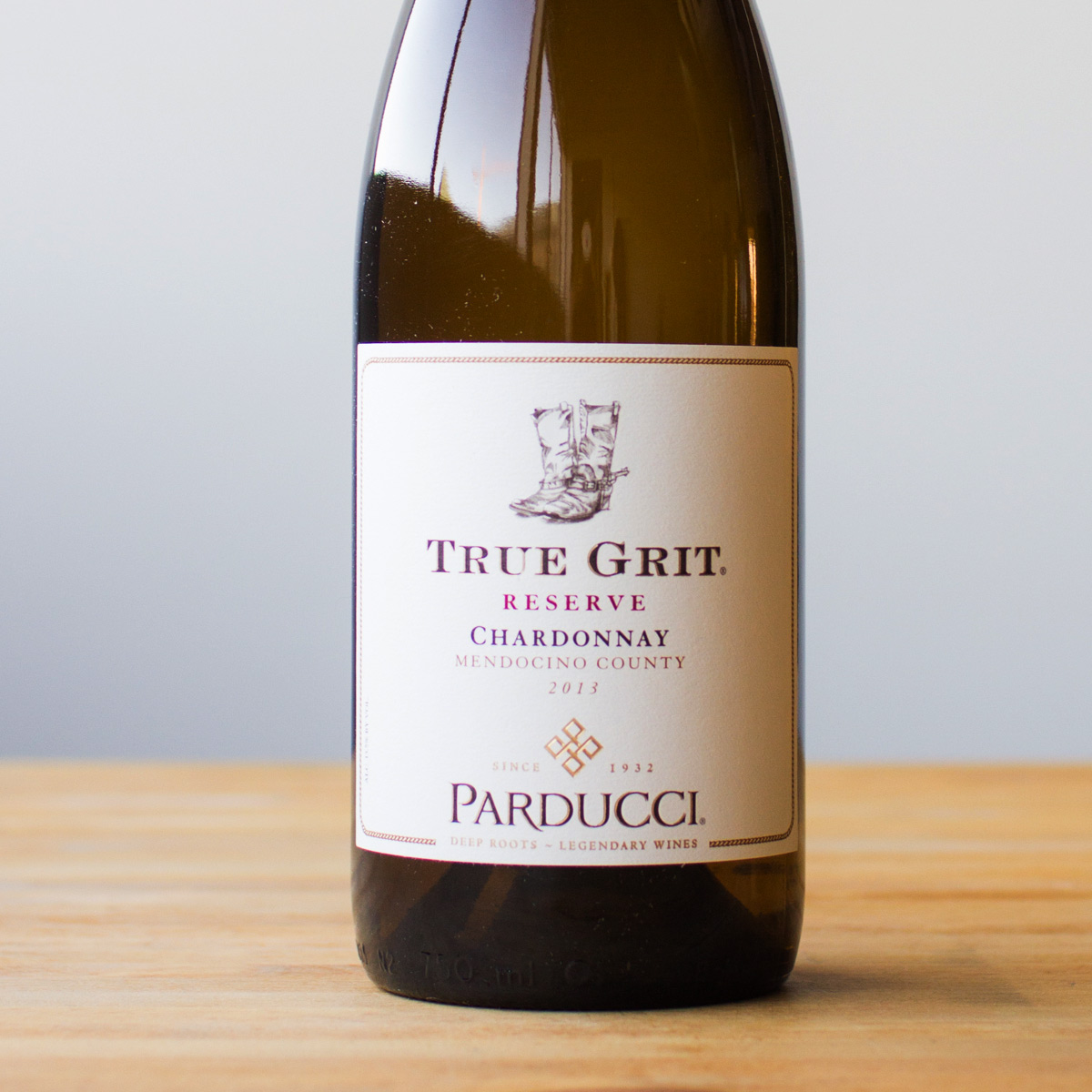 For this tasting we sampled Parducci "True Grit Reserve" Chardonnay from Mendocino
The success of Chablis inspired an entirely different category of Chardonnay wines that usually flies well below the radar. They may be a little harder to find, but the themes to look for are both unoaked Chardonnay and wines from cooler climates. For example, you can find this type of white wine from the Margaret River region of Western Australia, in Oregon (often using the term INOX on the label), in Austria (where Chardonnay is sometimes called Morillon), and even in parts of the Loire Valley (usually labeled as "Chardonnay").
Oaky Chardonnay From Mendocino.
Taste: Imagine ripe pineapple, lemon curd, toffee, baked apple, Asian pear, and Crème Brûlée with a touch of chalky minerality.
This is the beauty of oaking perfectly ripe Chardonnay: the oak adds a layer of depth and intensity through oxidation, and the polyphenols increase the age-ability of the wine. It's useful to note that not many white wines can stand up to oak aging, which is why Chardonnay is so popular in this style.
Oaked Chardonnay
Three big things happen during aging that produce the buttery, vanilla-like flavors in Chardonnay. Firstly, new oak barrels have aroma compounds which seep into the wine when in contact with it. Secondly, oak breathes, which causes the ingress of oxygen into the barrel and into the wine, giving it a rounder, nuttier taste. Thirdly, a microorganism called Oenococcus Oeni feasts on the green, tart-tasting acids (Malic acid) in the wine, producing a creamier (buttery) tasting acid called Lactic acid (a process called Malolactic Fermentation). This is what makes Chardonnay so different than other white wines.
Other Oaky Whites: If you love an oaked Chardonnay (I know I do!), you will also thoroughly enjoy Viognier, Marsanne/Roussanne, and White Rioja.
Create Your Own Comparative Tasting
Don't just take our word for it. You can create your own comparative tasting with oaked and unoaked Chardonnay. It's way more fun than reading… trust me.
Interested in Chablis? The 2013 and 2014 vintage were both great vintages in Chablis to seek out. Find a 2014 Chablis on wine-searcher.
Mo Mendo Mendocino makes some terrific Chardonnay in the North Coast Appellation of California. Here are some Mendocino Chardonnay wines to choose from.
Here are a few guides on what you'll need and how to create your own comparative tasting (AS IF you need help drinking…hahaha!):
Comparative Tasting DIY
Wine tastings are a great way to host a party because they simultaneously improve your wine intelligence while you have a really fun time.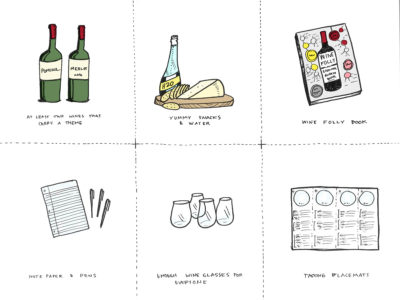 Taste Wine (Like A Badass)
The wine tasting method is a simple process that will help you identify specific features in wine while tasting it. Awesome video included.

Source: winefolly.com